In Delhi NCR, you might have noticed that pretty much all large-scale shows have dried up.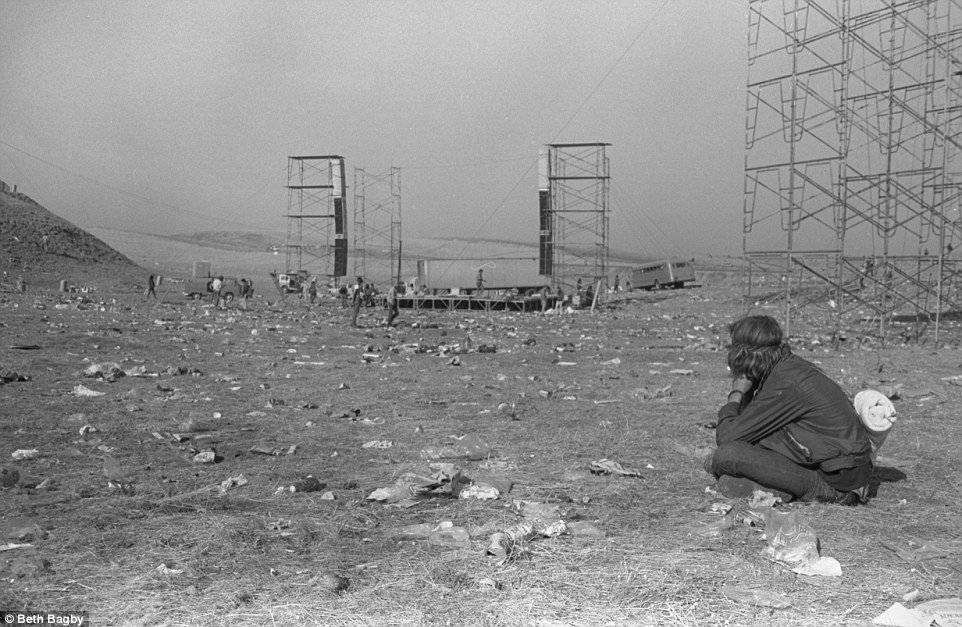 There is a very Big Reason behind this:
NH7 Weekender literally packed up and said 'never again' to Delhi. Permission hassles, entertainment tax, corrupt officials asking for free tickets in bulk – it's all come together to turn Delhi into a buttfuck for anyone trying to do an honest gig here. The entire space is marred by administrative and licensing incompetence. Oh, and a preposterous 25% tax on stand-up comedy shows.



Why nobody wants to come in Delhi:
Even the Bryan Adams gig in 2011 in Delhi was canceled after cops decided there would be 'parking problems', which is just the lamest excuse I've ever heard. It's not just the fault of ineffectual officials however, Delhi also has a history of housing the worst crowds. Delhi festival goers don't want to pay for tickets for most performances, leading to abysmal turnouts for all but the most commercial of acts coming in. When the Delhi boyz do decide to show up though, they go on to cause the kind of mayhem that led to the annoyingly avoidable cancellation of the Metallica concert.
Why Mumbai is Better Place from Delhi and Everyone wants to come in Mumbai.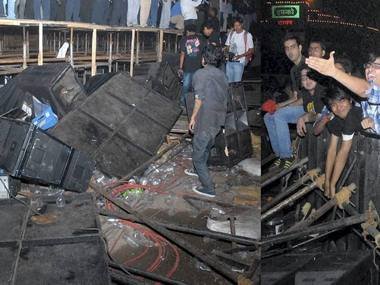 Ed Sheeran, Justin Bieber, Coldplay – all of them played in Mumbai. Granted, that's not exactly my jam, but there's a lot of people in Delhi who are all up in that zone, and I can understand their pain when these guys don't come to Delhi. Weekender has now been happening in a blissed-out patch of Greenland near Shillong. The logistics of holding a massive 3-day festival in the middle of literally nowhere is still easier than sorting out a concert in the capital.
Pollution in Delhi: (A very big Problem).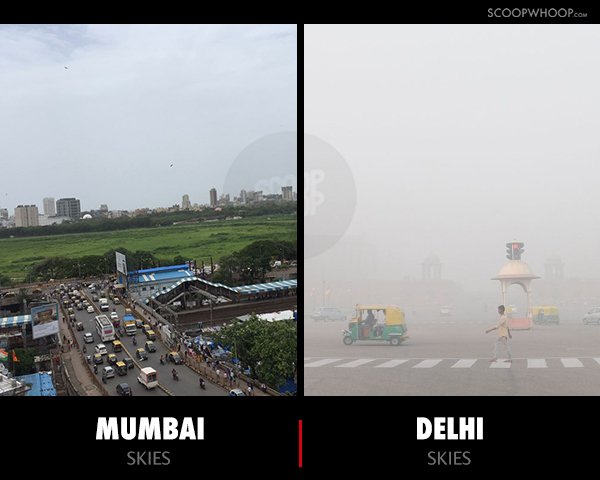 Pollution image credit: scoopwhoop.com
Join The Most Entertaining Website
Subscribe to our mailing list and get interesting stuff and updates to your email inbox.