The first and foremost thing to remember about sex though is that your brain is the most powerful sexual tool at your disposal. Kinda like your biggest sex organ! As long as you can excite your brain with the right sexual thought, you have nothing to worry about. You will automatically turn yourself on and crave something unusual and different with your partner.



So, the next time if you want to spice things up a bit, try out these six sex games in bed.
Describe Your Fantasy
You will need a pen and paper for this one and possibly a bowl. Make chits and on each chit write down five of your favorite fantasies (the dirtier, the better). Ask your partner to do the same and mix the chits together in the bowl. Pick one chit out and encourage your partner to do the same and talk about whatever fantasy that comes into your hand. You don't need to have sex for this one at all.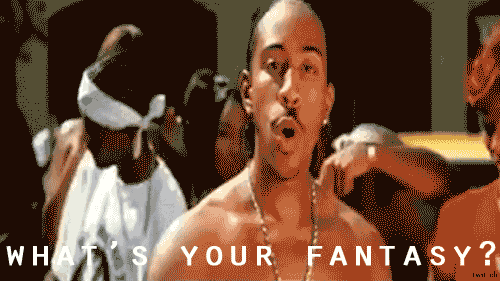 The Role-Play


Role-playing is a part of playing out your fantasy in real life. You can role-play your favorite characters and build a storyline from there. Ever watched porn? You can either be a doctor and your girl can play a sexy nurse, who is pretending to help you out with some medical procedure and you get it on with her in your 'clinic' or she can be a teacher and you're her naughty student who strips her naked, after 'class' is done. Whatever you're playing, be thorough with it and make sure you nail it
Strip Each Other- Card Game
It could be any card game you both are good at actually. It doesn't have to be poker. Pick a game and apply the rules. The rules are that each time you lose, you strip off one item of your clothing. It could start with your socks (if you're wearing any i.e.) and go on until you both are eventually completely naked, making it very hard to keep your hands off each other eventually.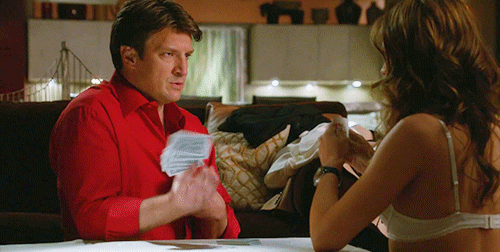 The Jungle Animal
Are you two into some rough hot sex? If yes, this game is perfect for you. The aim of the game is simple. The props you need are some scarves or ropes to tie her up. So basically you have to fight her in bed to tie her feet and hands to the bedpost. She has to try her best to resist you while you try and pin her down and tie her.
The Messy Blindfold


This game is a lot of fun. There are three props you need for this game. A spoon, a blindfold and a tub of ice-cream (the flavor she loves). The aim is simple. All you gotta do is blindfold her and give her the spoon while you sit at the foot of the bed. She needs to fill that spoon up with ice-cream and try and feed you, while she's blind. If she spills ice-cream on her, you gotta lick it off of her and if she spills it on you, she licks it off of you. Either way, it's a fun messy game and you'll be surprised to know that the spoon can end up in many different places! Ps: NOT for a calorie-conscious couple!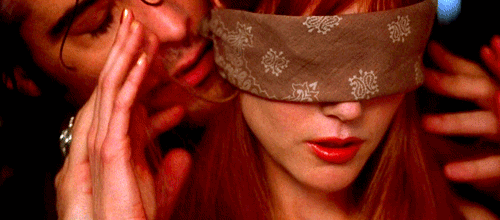 MUST READ:
The Underwear Rush
This one of the kinky ones. Do you like being subtly turned on in public while you're with your girl? The try this; When both of you are heading out for the evening to meet friends or to party, wear one of her thongs or her panties for the evening. Let them define your bulge while she goes absolutely commando. Encourage her to wear a dress while she's commando.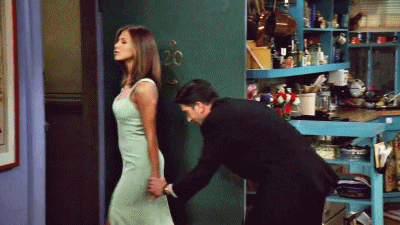 Join The Most Entertaining Website
Subscribe to our mailing list and get interesting stuff and updates to your email inbox.